Alis M1 Basic Inspection System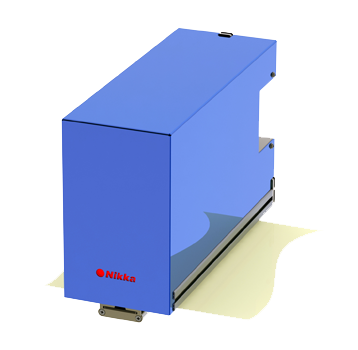 Slitting rewinders are at the end of the label production process and they are responsible for removing waste before the final product is shipped to the customer. Traditionally, rewinders are equipped with stroboscopes, missing label detectors, flag and splice sensors aimed at detecting common label production defects. These devices are difficult to adjust and rely on the attentive operator to be in working order.
The M1 Solution
The Alis M1 uses vision technology to replace stroboscopes, counters as well as missing labels detectors and various splice and flag sensors. It integrates these functions and controls the rewinder to position faults automatically. It is designed to work with paper, transparent film and reflective materials and can inspect with speeds up to 200 m/min (M1-330) and 220 m/min (M1-440). The system consists of a small camera block and a touch monitor. It has a simple graphic interface and operation is similar to a smart phone. The operator can see a live "digital movie" image of the running web. The specially designed lighting assures a natural color view of the product, including reflective and holographic materials. Setup is automatic and most tasks are accomplished by pushing a single button.
Product Packages
The M1 is available in two packages - the basic system includes web viewing, counting, missing label, matrix and splice detection. The M1+ adds flag detection and basic print inspection functions. Already installed M1 systems can be later upgraded to "Plus" functions:
Digital Movie: Live view of the web by simulating a stroboscope. Operators can visually identify periodic print defects and variations.
Label count: Accurate counting for paper and transparent labels. Slows down and stops the rewinder when the programmed label count (alternatively roll length) is reached. The labels in each lane are counted separately.
Missing Label: Vision based detection of missing labels, splices and matrix remains for up to 20 product lanes. Works also for labels with irregular shapes and transparent labels with little printing.
Basic Print Inspection:Detects missing colors and significant color changes, large spots and stripes in the image. Operator can set sensitivity of inspection.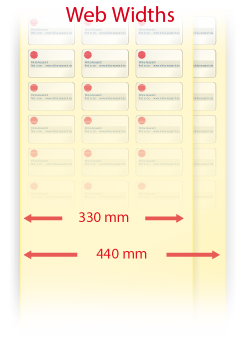 The compact Alis M1 device is available for 330 and 440 mm web widths and efficiently solves the tasks of multiple sensors and devices on a rewinder. Control functions are automatic and do not require the constant attention of the operator, freeing time for additional activities and improving the work environment. It is easy to operate, has no consumables and has an outstanding price performance.
Services
The M1 product line is designed for worldwide use, maximal reliability and availability. All systems include one year remote support and software upgrades. Using a secure Internet connection, our dedicated support team can remotely diagnose and assist you to get the maximum out of your inspection system. Support contracts with upgrade privileges help you keep your system up-to-date and competitive for years to come.
Key Technologies in this product